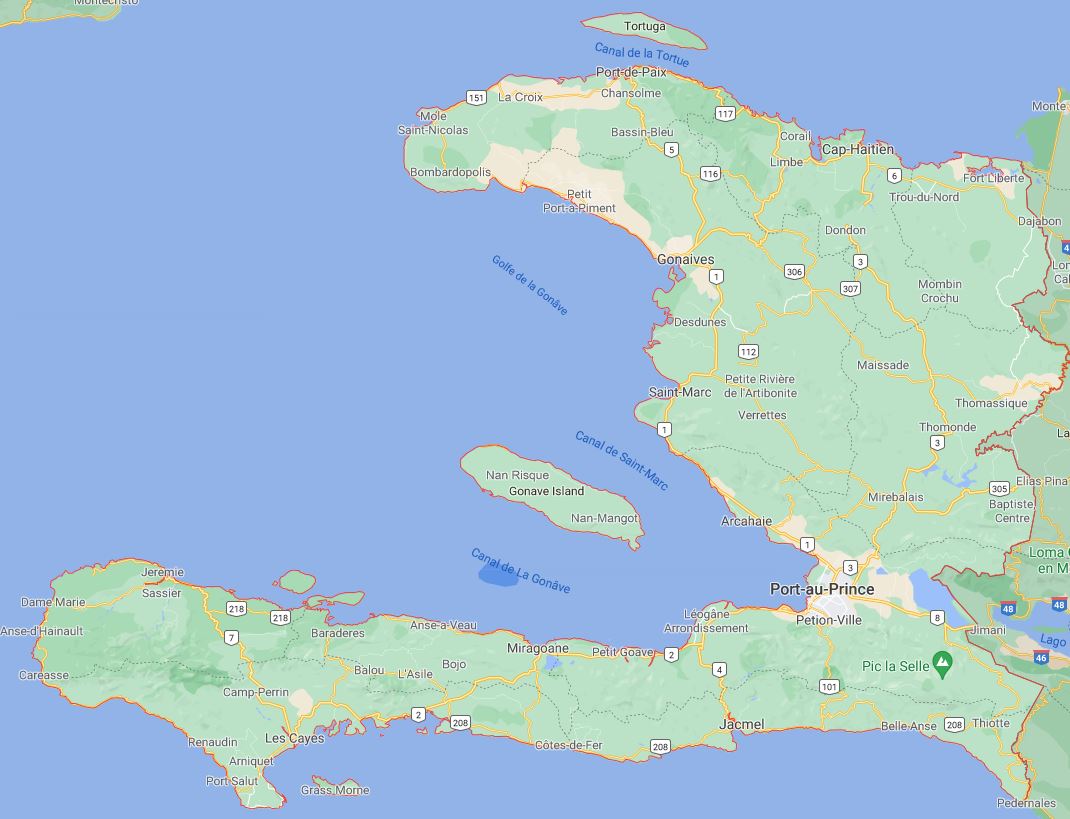 This is one of the places where we offer our services and It is located between Lascahobas and Belladere in the 'plateau central' department, about one in a half hour West of the Dominican Republic. It is very rural and is composed of housing clusters over a wide area similar to our county system here in the states. The last census estimated that the area has about 80,000 residences.
The village is very quiet with a tropical setting, an average temperature of 85 degrees Fahrenheit, and a humidity level which is typically lower because of the mountainous region. Infrastructure such as sanitation, electricity and paved roads do not exist.
The people are very friendly but poor. Many of the villagers work in agriculture but without the proper knowledge to lift them above the poverty level. There are other categories of jobs such as: construction, tailors, and small businesses such as village square markets and roadside stands, none of which pays well.
Clean water is not available. The river provides water for both farm animals and people. The villagers are living the way they were brought up by their families. The cycle of poverty and knowledge that keeps their standard of living stagnate continues until someone comes to assist them.
Education is limited due to the fact that regardless if it's public or private, tuition is charged. Of the three elementary schools, one school is in very poor condition and some buildings are equivalent to animal sheds.
Besides Dos-Palais, in the central Plateau department, as we move forward to help other remote regions of Haiti, such as Gros-Morne, a district of the Artibonite department; and Beauchamp, in the district of Port-de-Paix, in the North-West department, we invite you to join our quest to bring hope to the children of Haiti.